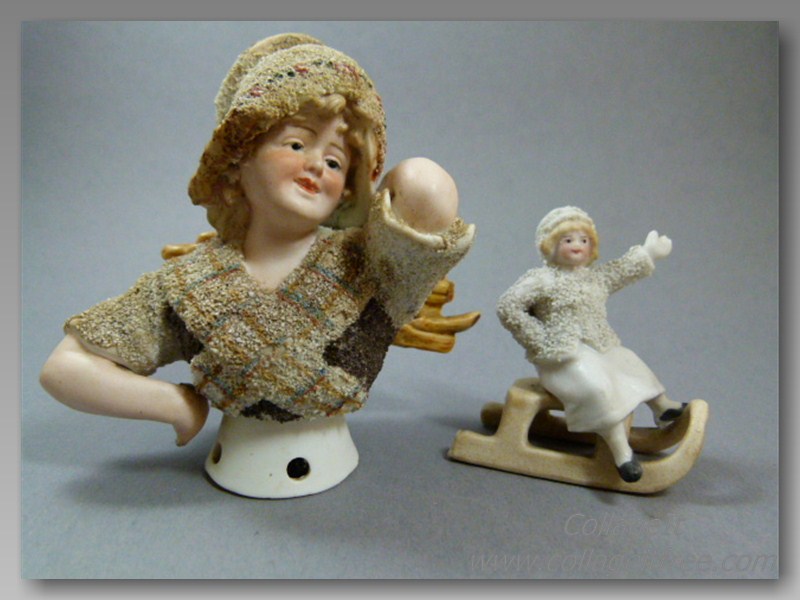 The half doll for the third Advent Sunday is a half doll covered with "snow" just like the cute porcelain figurines known as "snow babies". The photo shows the half doll along with a snow baby figurine, a girl with a snow-covered sweater sitting on a sled. These "snow" particles were made of crushed bisque, than applied to the surface of the figurine and fired.
The half doll girl is made in bisque porcelain by Galluba & Hofmann of Ilmenau / Thuringia. It is quite obvious that Galluba & Hofmann made the half doll from a mold of one of their full figurines. They molded the upper part of the body to a half doll base. The result is a very scarce half doll. The full figurine is pictured in the wonderful book by Mary Morrison: " BIG BOOK of SNOW BABIES "
The half doll girl with blonde curls carries a bundle of sticks upon her back. Her dress is partly covered with dark blue snow (looks black in the photos rather than blue). Other parts are covered with white snow which has darkened with the years. "Snow loss" is rather common to find on this figurines. The doll is unmarked and is 9.5 cm / 3.75" tall.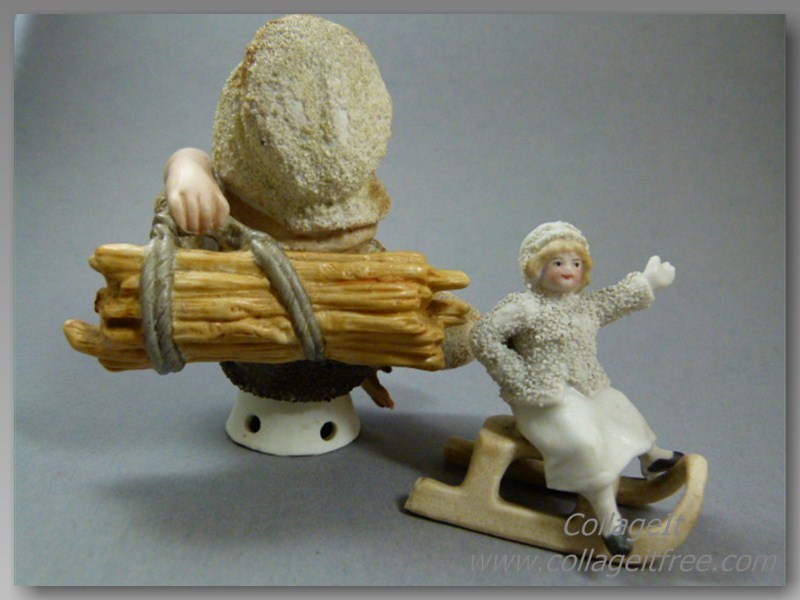 PHOTO IS COURTESY OF MARY MORRISON from her book
" BIG BOOK OF SNOW BABIES"